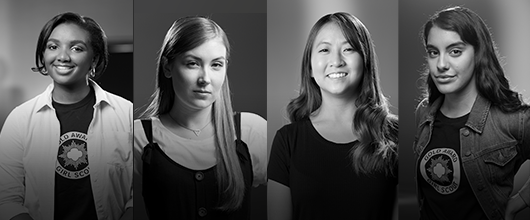 Gold Award Girl Scouts
Issues of the world, meet your match. 

Gold Award Girl Scouts are the dreamers and the doers who take "make the world a better place" to the next level.
The Girl Scout Gold Award is the mark of the truly remarkable—proof that not only can she make a difference, but that she already has.
Seniors and Ambassadors who earn the Gold Award tackle issues that are dear to them and drive lasting change in their communities and beyond. Think of the Gold Award as a key that can open doors to scholarships, preferred admission tracks for college, and amazing career opportunities.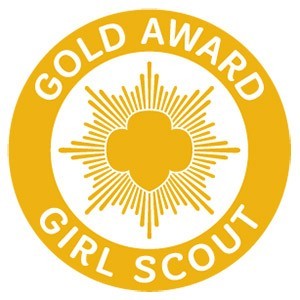 You can pursue your Girl Scout Gold Award if:
 

You're in high school (ninth through twelfth grade, or equivalent) 
 

You're registered as a Girl Scout Senior or Girl Scout Ambassador
 

You have completed two Senior or Ambassador Journeys OR earned the Girl Scout Silver Award and completed a Journey
 
Girl Scout Gold Award Steps


Investigate your issue thoroughly
 

Get help and build your team
 


Present your plan and gather feedback 
 


Girl Scout Gold Award Training Materials:
Are you ready to begin working on your Girl Scout Gold Award? Sign up for a training today! Below is a list of materials you will need to have printed with you during your training.

Gold Award Project Submittals:
The Gold Award is submitted online through GSUSA's Gold Award portal, GoGold Online. Paper or e-mail submissions will not be accepted.
The Girl Scout Gold Award is awarded annually to individual girls meeting the above requirements and who have completed the necessary steps required by the High Awards Committee. Girls must submit a project proposal and have a Proposal Interview with the Highest Awards Committee and receive approval before beginning their project and must submit a Final Report and have a Final Interview to the committee before receiving the awards. Girls are assigned a committee member to act as a mentor to provide guidance and assistance with the Gold Award process.
Gold Award Girl Scouts are recognized at the Highest Awards Ceremony each spring.