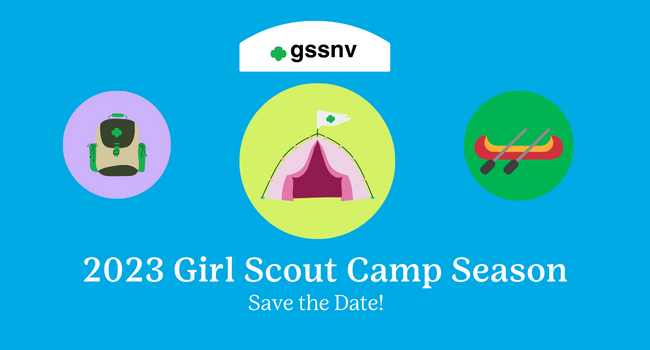 Girl Scout Camp!
We have both a local and out-of-state option for our campers.
Local Camp Option: A local resident camp option is currently in work. This will be an ideal alternative for our campers who want to stay local.
Check back soon for details on our local camp option!
Out-of-State Camp Option : Our sister council, Girl Scouts of San Gorgonio, have generously opened the doors to Camp Azalea Trails! Your Girl Scout will experience one of the oldest Girl Scout camps in the nation.
Camp Azalea Trails is a treasure trove of everything girls want. Opportunities including archery, fencing, hiking, ropes course, S.T.E.A.M. , cooking, crafting environmental education and hiking the San Jacinto mountains. Plus of course all the Girl Scout fellowship your girl knows and loves.
In addition your girls will enjoy a visit to GSSGC's other amazing camp, Skyland Ranch, where your girls will enjoy a horseback riding program.  If you want to attend with your daughter there are also She & Me weekend camps available although they do not include horses.
Camp Azalea Trails Price: Individual Girl:  $400 per girl; Round-trip transportation is provided at no cost to you.

Weekend Camp Price:  $250/couple; $125 for each additional daughter.
2018 Camp Guide!