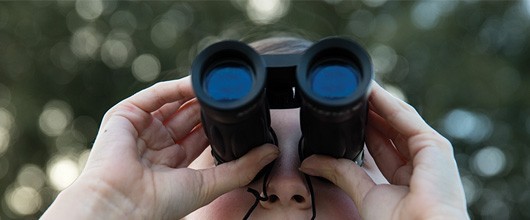 Why Girl Scout Camp?
We know you have a variety of summer camps and activities to choose from, that's why we've made the Girl Scouts camps so special. Attending camp is an opportunity for campers to practice conflict resolution, learn teamwork and improve their communication skills, all in a supervised and collaborative environment. 

Outdoor experiences promote healthy social development.* 

7 in 10 campers reported, "At camp, I did things I was afraid to do at first."*


80% of girls say camp was their #1 most memorable outdoor Girl Scout activity.*

Discover
Girl Scout camp is a perfect place for children to practice making decisions and meeting challenges, independent of parents or teachers. Camp is a safe place filled with many firsts. Whether kids experience their first overnight away from family, or gather around a campfire to make their first s'more, camp is a chance to grow. At camp, girls make choices and meet challenges in a structured, supportive, supervised environment. Hitting a bull's-eye with a bow and arrow, completing the low-ropes course, or planning a cook-out; camp experiences are opportunities to practice problem-solving, a key developmental skill.
Connect
Living in community at camp is a great way for young girls to practice teamwork, communication, and conflict-resolution. We teach girls how to make friends and provide positive staff role models to help them be successful at camp and connect with others. Camp brings together girls from different backgrounds; and coming to camp means joining a community where everyone agrees to cooperate and respect each other. Many of our camp sessions begin with team building, cooperative-games, or low-ropes activities facilitated by trained staff. These activities are fun with an important purpose: to strengthen group connections, improve communication, and build trust.
Take Action
The value of an outdoor experience in a child's life is beyond measure. The outdoors not only offers adventure and challenge – it offers FUN! Camp provides a safe place for young people to try new things and challenge themselves. In a recent study by the American Camping Association, 7 in 10 campers reported, "At camp, I did things I was afraid to do at first."
Make Memories
80% of Girls who have been to camp said it was their #1 most memorable outdoor activity in Girl Scouts. Girl Scout camp is a great place for girls to explore leadership, build skills, make memories, and develop an appreciation for nature. Whether they go for a day, a week, or longer, every child deserves a chance to camp!
*More Than S'mores: Successes and Surprises in Girl Scouts' Outdoor Experiences