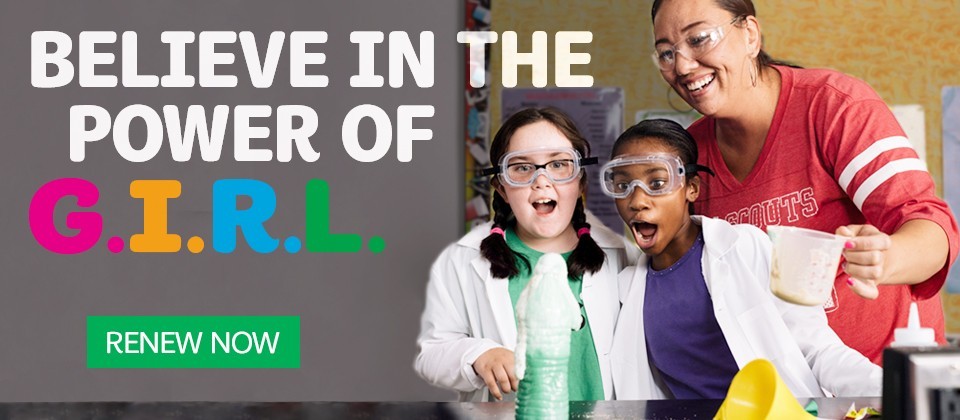 You are more than a Girl Scout. You're a G.I.R.L. (Go-getter, Innovator, Risk-taker, Leader)™
At Girl Scouts, we believe in a community where every go-getter, innovator, risk-taker, and leader has the opportunity to shine and accomplish amazing things—in a proven all-girl, girl-led, and girl-friendly environment where girls feel free to stand up and speak up.
How to Renew Girl And Adult Memberships:
Girls and adults can renew for the 2019 Membership year starting April 1st.  The renewal process will appear as it did to members last year:
The parent or Troop Leader logs into their MYGS account.
Select Next Year in the dropdown on the upper right.
Every 2018 member in the family or Troop will have Renew next to their name.  Change the dropdown to I'll decide later next to anyone who is not renewing.
Click the Continue button.
Enter payment.
Done!